New research finds the 5 causes of the abdominal bulge and the quickest, easiest ways to flatten it like a board.
Excess fat is NOT the biggest cause.
By Daniel Hanford, Media Services
Now you can get rid of your stubborn pot belly quickly and easily.
New research has finally uncovered why the lower abdomen bulges out and how to correct this stubborn problem.
There are a multitude of reasons that the lower abdomen bows out and why it is so difficult to flatten. Many of the reasons have nothing to do with excess fat.
New advanced methods have been developed from this new research by BioTech Research and Certified Personal Trainer, Nutritionist and all-time best selling health and fitness author Frank Campitelli. These methods are easy to do and use right in your home.
Campitelli said, "Most people try to flatten their lower abdomen with sit-ups. This is absolutely the wrong way. Also, you do not need to starve yourself or become anorexic because that won't flatten the lower abdomen either.
Few people know how to properly exercise the abdominal and waist muscles, especially the lower abdomen. Also, in everyday modern living activity, the abdominal and waist muscles are not used extensively. This is one of the reasons the abdomen sags. But, it is not the biggest reason."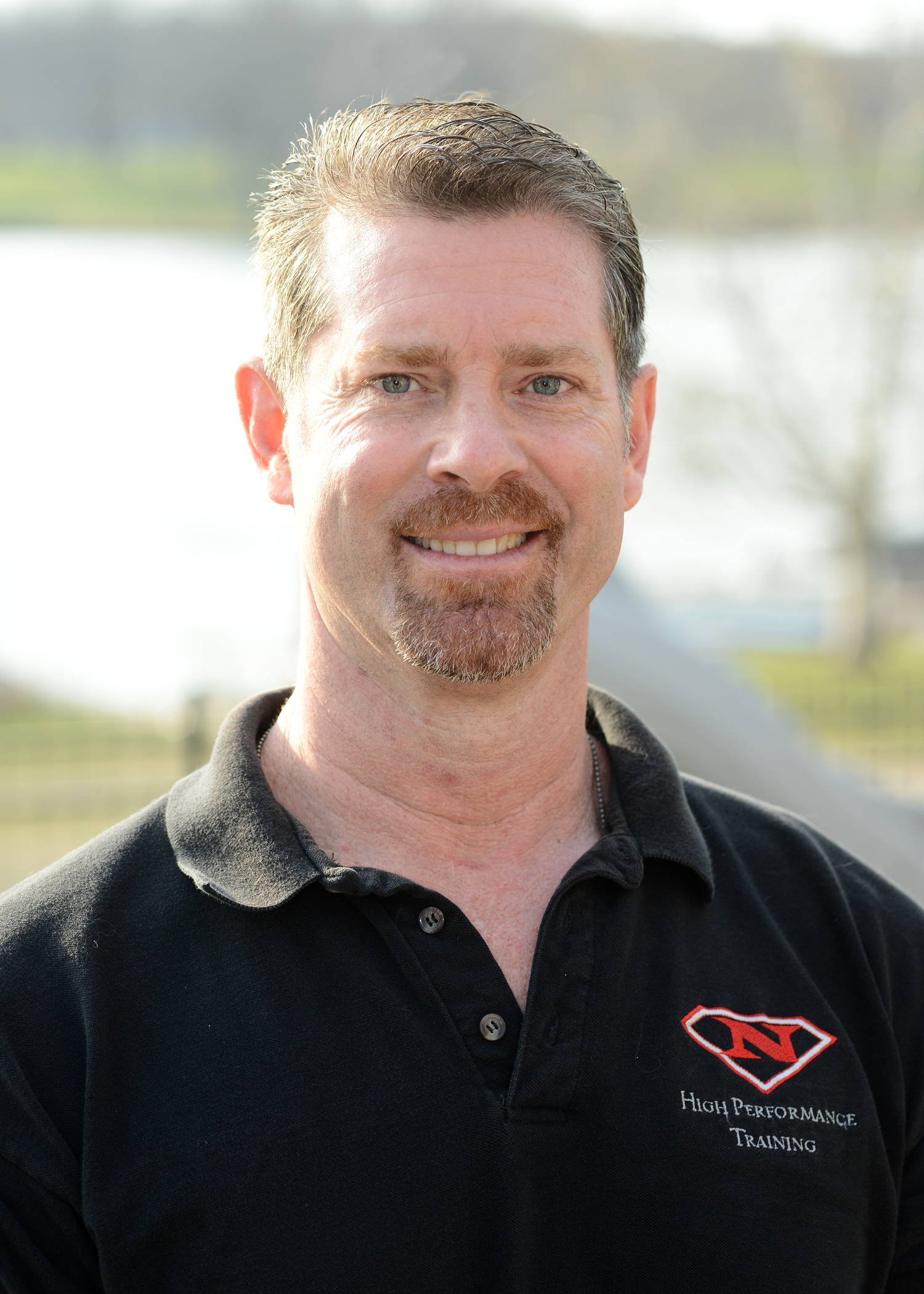 BioTech Research® Director Frank Campitelli is a Certified Personal Trainer, Nutritionist and is on the board of the National Federation of Personal Trainers (NFPT). Campitelli is also an all-time best selling author on health and fitness.
Campitelli goes on, "One of the biggest reasons the lower abdomen bows out is due to poor posture caused by weakened muscles in other areas that are also very difficult to exercise.
For women it is also caused by childbearing, but not completely by the fact that the pregnancy caused lower abdominal areas to stretch. During pregnancy, a woman's lower back is pulled in, which tilts the pelvis in a forward position, causing the buttocks to stick out and up and the lower abdomen to protrude. But after pregnancy, through habit and for other reasons, it does not return to a normal position. This can be corrected.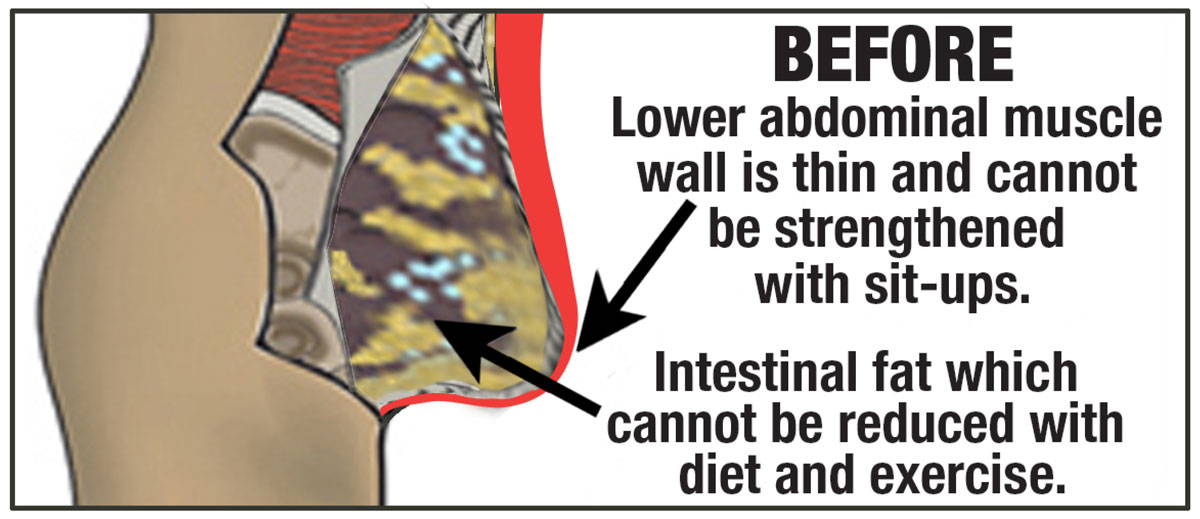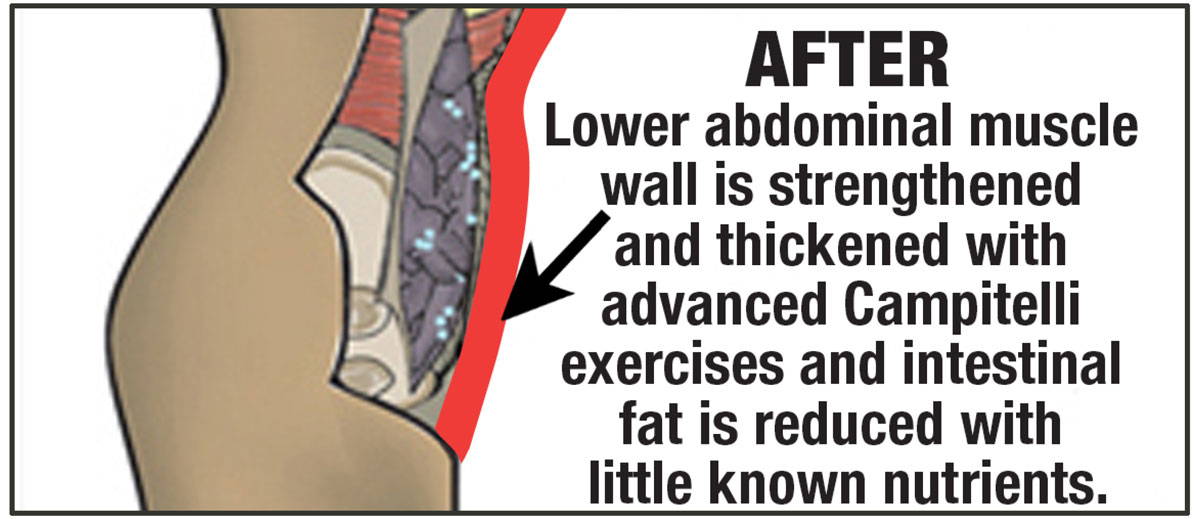 The lower abdomen also bulges out because the lower abdominal muscle walls are thinner than the upper abdomen and the intestines bow out the thin walls. It takes a very precise exercise to thicken the lower abdominal muscle wall to hold in the intestines. The lower abdomen also bows out due to incorrect breathing, which also can be corrected."
Campitelli then revealed that, in order to flatten the lower abdominal area, there are a number of things that have to be done that are very specific and require expert advice.
Much of it actually requires doing little-known exercises to other parts of the body to flatten the lower abdominal area.
If you do have excess fat, you must also get rid of that to finish the job. But, again, most people go about this in all of the wrong ways.
Campitelli states, "They go on low-calorie diets, they go on starvation diets, they go on liquid diets, they go on high-protein diets, and so on. These will either not work at all or only work on a temporary basis."
But the good news is this. All of this can be corrected quickly and easily as the full story will reveal.
To get the full 4 page story, provide your email address below.
We agree that we will not sell your email address to a third party. Media Services represents a family of brands and is a reliable full media service company that has been in business for over 40 years so you can rely on this agreement.
Your online transactions with Media Services are safe.